The US Department of Defense Missile Defense Agency and Raytheon have successfully tested a missile that intercepts enemy missiles in space.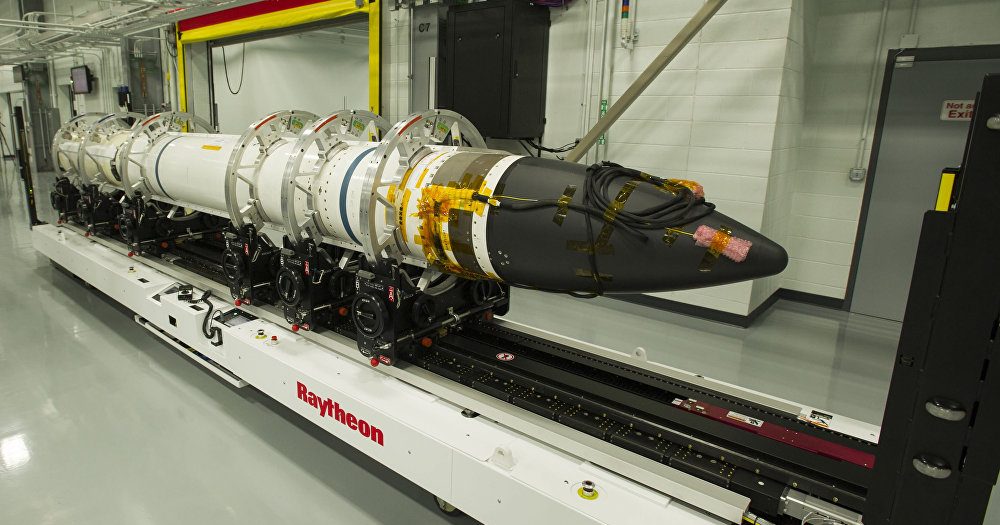 The SM-3 IIA missile can sense ballistic missile attacks from space and neutralize the threats. The SM-3 made its debut by eliminating a ballistic missile fired from the Navy's USS John Paul Jones destroyer.
The idea for the mission was conceived and motivated, in part, by Star Wars, according to Scout Warrior's Kris Osborn. "Now that technology is getting better," he said, "exoatmospheric" missiles can intercept short- and medium-range ballistic missiles descending from outer space. The anti-missile technology would come in handy if the medium-range DF-16 missile tested by the Chinese People's Liberation Army gets deployed.
The next-generation missile is being developed by both Washington and Tokyo, Scout reported. Further, the US plans to deploy the missile in Poland by 2018. The successful launch took place in the Pacific Ocean off the coast of Hawaii.
Raytheon said that the 21-inch airframe allows US and Japanese forces to defend a larger area. "Now we have a higher sensitivity—so that is just a better seeker," Raytheon SM-3 program director Amy Cohen said.
"The SM-3 Block IIA missile is a larger version of the SM-3 IB in terms of boosters and the kinetic warhead, which allows for increased operating time," the Missile Defense Agency said in a statement. Other officials asserted that the test was a "critical milestone" and that it was a "vitally important" achievement for preparing against "increasing ballistic missile threats around the world."