Monthly Archives:
August 2017
Ukraine turned into the proving ground for the new generation of US biological weapons, European mass media report.
Read More »
The US, Saudi Arabia and Israel all sponsor terrorist groups which have attacked Iran's scientists, its elected representatives and military leaders, as well as its sacred sites – inside Iran as well as abroad.
Read More »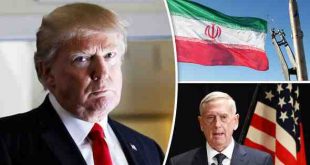 Trump has repeatedly condemned the deal brokered by Barack Obama as a dangerous capitulation to Iran, but six months into his presidency he has not abandoned it.
Read More »