The 10th of Ordibehesht in Iran's calendar has been designated as the National Persian Gulf Day to highlight its historical identity.
It marks the anniversary of the expulsion of Portuguese military forces from the Strait of Hormuz in 1622 and celebrated annually as a very important day for the Iranian people.
Persian Gulf Day has taken place every year since 2004, and is marked with various ceremonies all over Iran, especially in the coastal cities of the Persian Gulf.
A range of events from human chains around the body of water to paintings and art works were put on display to celebrate the day.
Iran designated April 30 as the National Persian Gulf Day to protect the waterway's cultural and historical identity, which is one of the most important symbols of national identity.
The day highlights the fact that the waterway has been referred to by historians and ancient texts as "Persian Gulf" since the Achaemenid Empire was established in what is now modern Iran.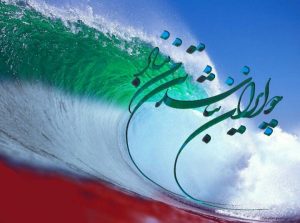 The Persian Gulf is a Mediterranean sea that lies between Iran and the Arabian Peninsula. Its name has been disputed for decades. Historically and internationally it is known as the Persian Gulf, but some Arab countries insist on using the name Arab Gulf. Iran only uses the historical name because it refers to the Persian Empire, the predecessor of present-day Iran.
The name Persian Gulf is actively promoted by the Persian Gulf Online Organization (PGO). In 2004, it offered the Ministry of Culture and Islamic Guidance to establish a new observance dedicated to the Persian Gulf. A year and a half later, National Persian Gulf Day was officially created.